Now. Watching Billie falling asleep in Tim's arms in the hotel bed. I think Tim is falling asleep as well. It's dark, it's warm, it's cozy. And my heart goes boom boom boom! The crib the hotel gave us will probably not be used. I can't help it, it's so cozy to have Billie next to us, close, close. I'm trying to be good at home and put him in the crib when it's time to sleep, but he always ends up between us (Tim is to blame most of the times, but oh how sweet to wake up to a baby's breath in your ear).
We are at the hotel next to Arlanda airport. We could have taken a bus tomorrow morning but starting the day at 4 am and going on for 20 hours are a little too much for a little infant (and for me), so we decided that it would be better to divide the trip into two. And how smart was that? It gave us an hotel night!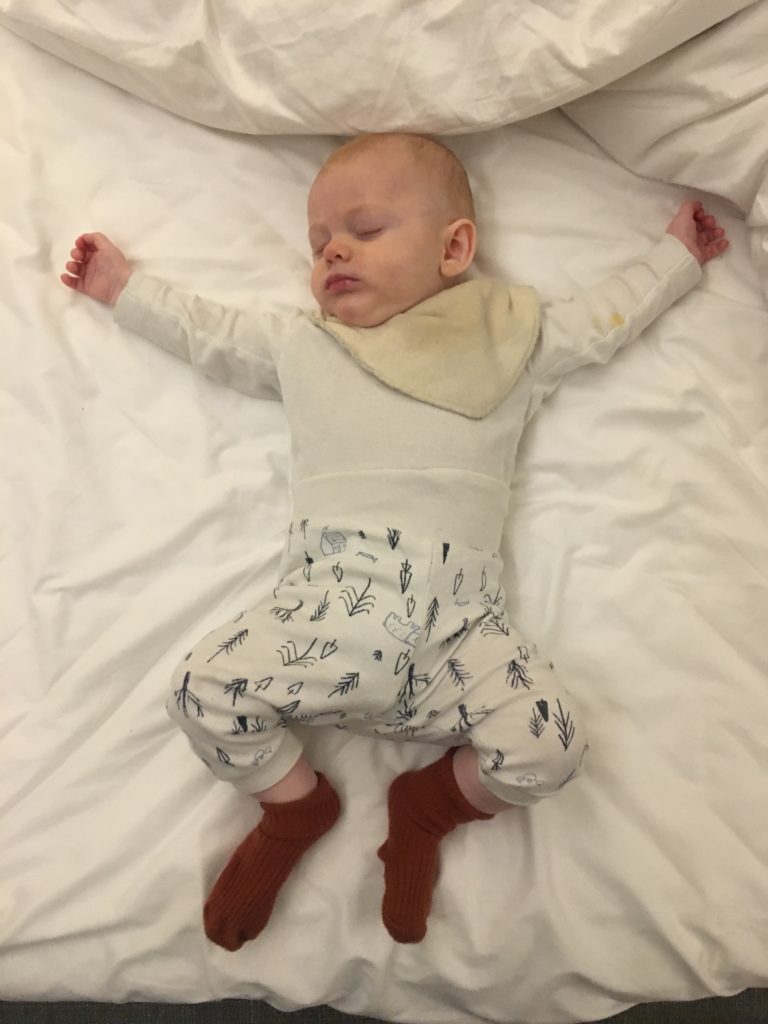 The bus trip here was super smooth with Billie being a true champ, sleeping most of the way and smiling the rest. We are lucky to have a baby that is happy with most things we are doing. We'll see how tomorrow goes, it is a big day!
Tomorrow we are on our way. America. The U.S. Billie's first time with Tim's family. My first time. A little bit nervous. But most of all very very excited.